Many people in today's society are often skeptical when they consider holistic or alternative medicine in Philadelphia.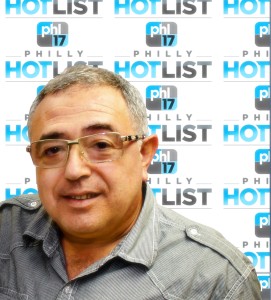 Many people question the success of the treatments or whether or not these treatments are safe and painless. These questions arise due to a lack of awareness of these alternative practices. However, there is no reason to question the effectiveness of theses practices. The vast majority of people who have tried Holistic medicine claim that they have experienced many positive changes in their health. Although regardless that there are many people who are still skeptical of the effectiveness of this medicine
Slowly but surely, this medicine is expanding and becoming a great alternative to modern medicine. In fact, recent government surveys show that nationwide, 36 percent of adults age 18 and over have tried and continue to use some form of this medicine. These new findings indicate the extent to which the population has begun to look at holistic medicine to enhance the quality of life. Holistic medicine has had an extraordinary impact on the lives of people in Philadelphia and its suburbs. There are many trained professionals who work relentlessly to provide their patients with the best and most effective treatments possible. During the last decade, it has become a prominent presence in the lives of many residents of the metro area of the city of brotherly love.
Holistic Medicine Near Me
Holistic medicine is a very broad term. This term encompasses many different treatments including Acupuncture, Herbology, Homeopathy, clinical hypnosis, reiki, and more.
Acupuncture is amongst the most popular treatments. It involves the pricking of the skin with thin needles to stimulate the body's rapid recovery. The needles help stimulate the energy flow within the human body. This helps restore balance in the human body. When the balance is restored the body heals itself naturally. Philadelphia is home to dozens of acupuncture practitioners. More importantly, Philadelphia is home to one of the best acupuncture schools in the mid-Atlantic region. The Won Institute of Graduate Studies is one of the most prestigious universities of acupuncture and meditation. Located in the Philadelphia area Won Institute has helped shape the Holistic medicine.
Originating in Japan, Reiki therapy is a procedure that originated during the early twentieth century by a Buddhist monk. Since then Reiki therapy has been adopted by thousands of practitioners worldwide. Reiki therapy is a procedure for stress reduction and relaxation that also promotes healing. The word Reiki can literally be translated into "spiritually guided life force energy". The Reiki master uses his hands to attune the patient to a limitless source of life energy. The therapy helps the patient relax and to achieve a balance which helps many patients combat different diseases. Reiki therapy treats the whole patient. It helps heal the body, emotions, mind, and spirit while creating many beneficial effects and a feeling of inner peace. While Reiki is spiritual in nature, it is not a religion. The procedure is not affected by the religious views of the patient or the master. Reiki is a natural and safe method of spiritual healing and self-improvement that everyone can use and benefit from. Reiki is still growing in Philadelphia, but there are quite a few terrific professionals already. Holistic treatments are becoming more and more popular in Philadelphia and Reiki is becoming one of the most popular methods of treatment.
Homeopathy and Herbology are amongst the most trusted and sought after treatments. This is most likely because of its close ties to Western traditional medicine. Homeopathy and Herbology involve treating the patients with medical herbs and other helpful substances. Homeopathy is the practice of treating like with like. The basic principle of homeopathy is that a substance that causes symptoms of a disease in a healthy person is capable of curing those symptoms in a sick person. The original substance is then diluted to the point where it is safe to consume.
Herbology is the use of plants for medicinal purposes. There are millions of species of plants that have beneficial effects on the human body and the immune system. In fact, most of the modern drugs were derived from the very herb that is used in Herbology. Herbology has been proven to be very effective in the treatment and clinical trials. But the most attractive trait that homeopathy and Herbology share is that both treatments have little to no additional side effects. By using these alternative methods of treatment you can avoid the headaches and nausea and many of the other side effects that OTC's and prescription drugs cause. This is probably the main reason why homeopathy and herbs are so popular.
Why is Viva Healthy Life the best place for Holistic Medicine Near Me in Philadelphia?
Viva Healthy Life is the best place for Holistic Medicine in Philadelphia. We offer a wide range of procedures including acupuncture in Philadelphia. We also offer homeopathy, herbology, Reiki, clinical hypnosis and hypnotherapy in Philadelphia. Our professionals are leaders in their respective fields.      
Dr. Tsan is a professional hypnotist, Reiki master, acupuncturist and homeopathic practitioner with over 35 years of experience. He obtained his clinical hypnosis degree at the Royal Hospital in London and then at Hypnosis school of Maine, USA. He has achieved the status of a Reiki master and has been a practitioner of homeopathy for over 3o years. Dr. Tsan has helped many patients overcome many serious diseases. These include alcohol addictions, anxiety, nicotine addiction, mental traumas, fertility disorders, PTSD, and much more.
Dr. Tsan helps spread the use of Holistic Medicine in Philadelphia. To find out more about the services that we provide please visit our main page: vivahealthylife.com