Natural Remedies for ADHD
Natural remedies for ADHD are popular, effective, and safe. Dr. Tsan successfully treats ADHD using different techniques of alternative medicine. Dr. Tsan, Medical Director of Viva Healthy Life relates the philosophies of alternative medicine in his daily practice with kids and adults that suffer from attention deficit hyperactivity disorder. As per his academic and practical experience in this field, ADHD is not a disease, but a symptom of major emotional, physical, and spiritual disorder in the human's body caused by either internal or external accidents.
"Many things that are not alike may cause Attention deficit difficulties. The list of those causes consists of genetic conditions like alcoholism, drug dependency as well as toxicity to some metals like lead, copper, and strontium. Also hearing insufficiency, chronic stress and insomnia stimulate the development of attention deficit hyperactivity disorder. Compare it to high body temperature: it can be a symptom of countless illnesses, but it's not an illness" Dr. Tsan said.
East-West approaches to ADHD and the use of natural remedies for ADHD
The majority of times traditional medicine cannot even point to the core of the problem and use ADHD as a diagnosis regardless of the fact that it's only a symptom.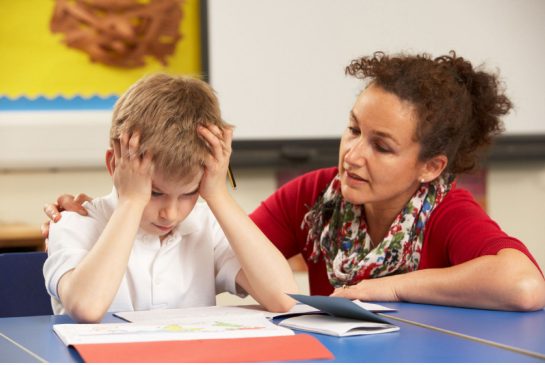 Eastern medicine using natural remedies for ADHD including Ying-Yang philosophy, 5 elements theory, and classical acupuncture can benefit in finding the root of the problem and point the medical practitioner to the correct natural treatment of ADHD strategy. Unfortunately to get this standpoint, medical practitioner, and a patient or patient's parents have to go in contradiction with the basic knowledge and the culture with standards and canons and the tendency for fast pharmaceutical solutions.
Dr. Cowan, a board-certified pediatrician with more than 20 years of clinical experience in holistic and alternative medicine in New York, NY said that when we are talking about the natural treatment of ADHD, the typical therapeutic methodology for these patients is more harmful than beneficial.
In today's medicine Attention deficit hyperactivity disorder (ADHD) is one of the most common diagnoses in the USA, especially in the pediatrician field. According to the American Academy of Child and Adolescent Psychiatry (AACAP), 12% of boys and 7% of girls of school age have more or fewer signs of this "disease". Pharmaceutical companies increased seven times the manufacturing of the most common drug used for "treatment of attention deficit hyperactivity disorder – methylphenidate (Ritalin) during the period from 2000 to 2014. This medicine (psycho-stimulant) prescribed to younger and younger kids every year. Clinical trial results show a significant increase in the prescription of this drug for kids under 5 years old (Donovan DM, 2000). The direction to quick chemical treatment of ADHD at young age leads to a lot of patients to the fear of possible serious side effects of the methylphenidate to kids and adults. As a result, lots of individuals are looking for an unconventional methodology for ADHD treatment.
In order to find an effective method of handling for ADHD, we have to admit that attention deficit hyperactivity disorder is a so-called only-in-America phenomenon. Our country represents only 5% of the world population and at the same time, our pharmaceutical industry produces and our physicians prescribe 90% of the global methylphenidate. Medical doctors in a majority of countries take care of the attention deficit hyperactivity disorder in a very different way using natural remedies for ADHD. Chinese pediatricians have confidence in the theory that many symptoms of so-called ADHD represent the normal behavior of preschool kids and these symptoms more than likely will go away at the age of seven or eight years and use of Ritalin not only unnecessary but also inappropriate and harmful. Much more effective for those kids would be natural remedies for ADHD including acupuncture, homeopathic remedies, and Chinese medicinal herbs.
Unconventional handling of ADHD aka natural treatment of ADHD is supposed to benefit kids and mature people who are suffering from this syndrome.
The most common prescriptions made by Western Medicine practitioners are drugs that control patients' behavior and progress in brain functionality. Most of these drugs belong to the groups of stimulating substances and antidepressants.
The list of drugs used for ADHD is not really big. Main medicines in this list divided into two major classes: psychostimulants and stimulants.
The first group, so-called stimulants include the following medicines:
Adderall and Adderall XR (long-releasing amphetamine product)

Quillivant

Metadate CD and ER

Dexedrine

Focalin and XR version

Methylin and ER

Ritalin

Vyvanse

Concerta

Daytrana
The second group, non-stimulants is significantly smaller and contains Strattera, Intuniv, and Kapvay.
In case if drugs from both groups do not produce the expected result, physicians prescribe a few more medications: tricyclic antidepressants (Pamelor – nortriptyline HCl, Elavil – Amitriptyline and Norpramin) as well as Wellbutrin – Bupropion XL and some other.
The problem is that all drugs listed above are unfortunately well-known because of their negative side effects:
unsettled stomach

greater than before nervousness

A migraine-like headaches

twitches

tiredness and weakness

lightheadedness, vertigo
After months or sometimes even years of dealing with ADHD and the side effects of specific ADHD medicines, people start looking for natural treatment of ADHD options that assume using natural remedies for ADHD.
In this article, Dr. Tsan will describe just a few, but most effective natural treatments for ADHD provided in our center.
Herbal Medicine and Dietary Supplements;

Homeopathic Medicine (like cures like);

Acupuncture – the ancient Traditional Chinese Medicine.

Hypnotherapy, Neuro-Linguistic Programming, Psychoanalysis.
Each of these natural treatments for ADHD is 100% harmless and incredibly effective.
Herbal Medicine and Dietary Supplements for ADHD

Dietary Supplements for ADHD:

Zinc for ADHD
Clinical studies discovered the low level of Zinc in the blood of kids who are suffering from ADHD.
Actually, Zinc can be found in many types of food, but the use of additional dietary supplements that contain Zinc may be beneficial in ADHD treatment.
Zinc also is essential for the immune system and a low level of this microelement may result if often cold episodes and viral infections.
Omega-3 Fatty Acids for ADHD – effective natural remedy for ADHD
Omega-3/DHA is a supplement that improves thinking and behavior and may result in increasing the IQ even in individuals with ADHD. Aside from ADHD Omega-3/DHA used in depressions and joint diseases.
It is proved by clinical studies that individuals with ADHD (both children and adults) usually have an insufficient concentration of DHA compared to healthy people.
Iron for ADHD is another element that tops the list of natural remedies for ADHD
The low level of iron in the bloodstream may result in different including:
faintness

tachycardia

headaches

anemia
It's also accompanying with a bad temper, emotional weakening, and learning incapacities.
Magnesium for ADHD – an essential natural remedy for ADHD
Magnesium is an essential microelement that controls many biochemical functions in the organism.
A low level of magnesium causes nervousness, a deficit of attention, and emotional misperception.
Paradoxically, these symptoms are also common for attention deficit hyperactivity disorder. Many physicians believe that a low level of magnesium is one of the various reasons that can cause attention deficit hyperactivity disorder. Of course, more information required proving the relation between magnesium deficiency and ADHD, but it's always a good idea to ask your medical practitioner about the reasonability of supplementation.
Phytotherapy (Medical Herbology) for ADHD – one of the most common natural treatments for ADHD
Besides the drugs and dietary supplements, many ADHD patients benefit from medicinal herbs. Based on the studies performed by the group of scientists in the Canadian College of Naturopathic Medicine, medicinal and especially Tibetan herbs are beneficial for emotional relaxation, controlling of a bad temper and reduction of tenseness.
The most common herbs used for attention deficit hyperactivity disorder are:
Ginkgo Biloba for ADHD is #1 on the list of herbal ADHD supplements
This plant can ease symptoms of unhappiness, sadness, and nervousness. Also, Ginkgo Biloba recovers memory and progresses the ability to concentrate on a subject in patients with attention deficit hyperactivity disorder.
Siberian Ginseng for ADHD is #2 on the list of herbal ADHD supplements
Eleutherococcus Senticous also is known as Siberian Ginseng improves awareness, memory, and decreases prickliness and edginess. This medicine comes in the form of tablets or tea in children or adults with attention deficit hyperactivity disorder.
Lemon Balm – an effective natural remedy for ADHD
Melissa officinalis AKA Lemon Balm produces a strong sedative effect. The medications prepared based on this herb diminishes psychological and somatic symptoms listed below:
nervousness

unhappiness

tension

prickliness

discomfort

sadness
Lemon Balm also supports relaxation and helps to treat sleep disorders in attention deficit hyperactivity disorder patients and thus this herb became essential in the natural treatment of ADHD.
Gotu Kola
Centella Asiatica contains a majority of the essential vitamins, ingredients, and elements. The plant supports vigorous brain functionality and controls the following symptoms connected to attention deficit hyperactivity disorder:
inability to recall simple things

lack of attention

despair

worry
The main difference in homeopathic approach and Western medicine methodology is that homeopathic practitioner hunts for specific details in ADHD development constitutionally unambiguous for each patient. Homeopathic medicine does not have a remedy that like Ritalin that works (or at least supposed to work) for all patients with attention deficit hyperactivity disorder. In homeopathy, every patient is evaluated as a distinctive individual with a specific form of illness. The homeopathic medicine, therefore, must precisely match the specific form of the disease in this particular child. A comprehensive anamnesis is vital for the accurate and exact selection of the homeopathic remedy. The doctor-homeopath asking a lot of details about the patient's medical history, family history, the prenatal and perinatal phases of child development, about labor, immunizations, life milestones, most wanted food products, etc. All collected facts and details help homeopath to choose the most appropriate homeopathic remedy.
In a clinical study of 78 teenagers with ADHD that were treated with individually selected homeopathic remedies, 69 patients demonstrated significant improvement in performance and emotional stability. Homeopathy for ADHD is definitely the most effective natural treatment for ADHD especially for youngsters when we prefer not to use hypnosis.
Acupuncture for ADHD
TCM practitioner Simon A. Becker says: "More and more parents of children as well as mature patients are moving in the direction of alternative treatment of ADHD. "
In the last decade, acupuncture for ADHD was recognized as a # complementary treatment technique for kids and adults suffering from this disorder.
Acupuncture for ADHD is a comprehensive method that assesses each person exclusively and points to minor details of the illness development predominantly for a constitution of the particular patient. The healing strategy of ADHD with Traditional Chinese Medicine is different compared to traditional medicine. Eastern medicine looks at attention deficit hyperactivity disorder as a composite somatic and emotional illness.
The effectiveness of Acupuncture for ADHD is very high compared to traditional western medicine and at the same time, this treatment produces no side effects if performed by the well-trained medical practitioner.
Hypnotherapy for ADHD
Hypnosis Therapy and Neuro-Linguistic Programming helps to increase a feeling of self-control to the patient who believes that the situation is out of control because of the specific mental condition. As a result, of the hypnotic approach in ADHD case management, the self-esteem of the individual increases and the stress level diminishes. Young patients typically agree to take the hypnotic instructions and suggestions without limitations, and as a result, hypnotherapy connects the patient's internal world of dreams to external events and happenings. Clinical hypnosis is mostly beneficial when included in a complex healing tactic and adjusted to the patient's age-related psychological state. 
Conclusion. How to treat ADHD:
Customized dietary supplementation may be beneficial for attention deficit hyperactivity disorder especially in groups of youngsters affected by an allergy or severe headaches.

Microelements may be helpful when particular insufficiencies are registered.

Psycho-stimulants improve neurotransmission, however, this class of drugs is not explicit for attention deficit hyperactivity disorder.

Medicinal Plants have calming, tranquilizing and calmative properties and be beneficial for the improvement of attention and awareness.

Antioxidants improve the functionality of nerves, however, the use of this class of remedies is not unambiguous for attention deficit hyperactivity disorder.

Clinical hypnosis is beneficial in monitoring subordinate symptoms.
Treatment for ADHD at Viva Healthy Life performed using only natural holistic techniques under the strict supervision of Dr. Tsan.