Holistic Doctors Near Me – Google it and Find Us.
Holistic Doctors Near Me – is one of the most common Google search keywords. If you are in Philadelphia, this search most likely will bring you to the site VivaHealthyLife.com.
Philadelphia Holistic Clinic is situated at the center of the North East area of the City of Brotherly Love.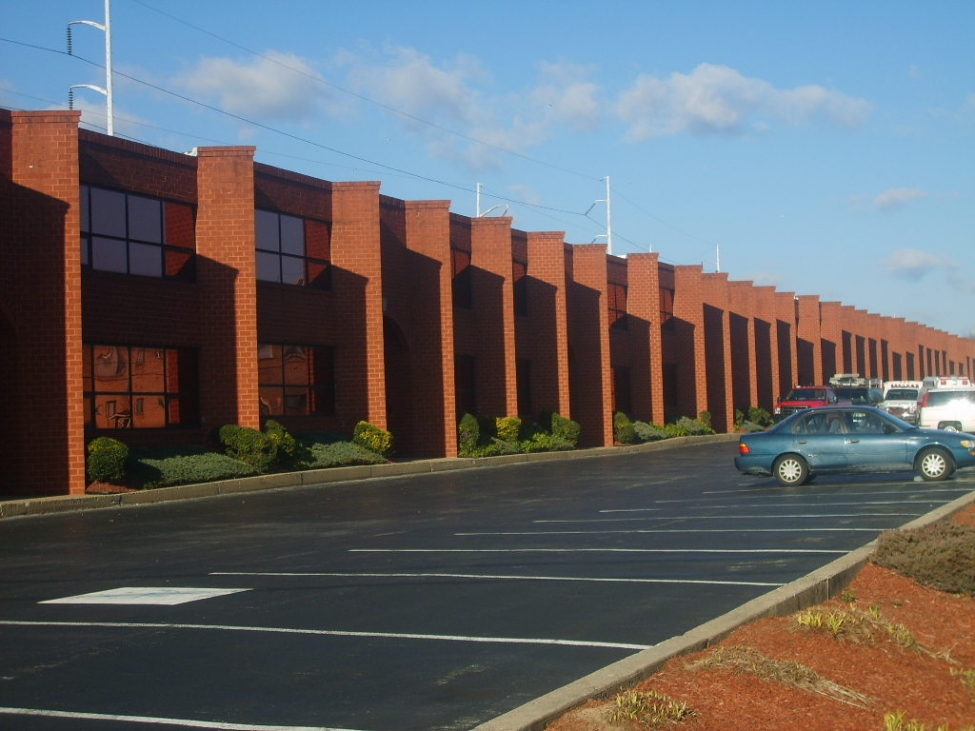 The clinic quickly became the leading Acupuncture, homeopathy, and hypnotherapy center in the metro area. Dr. Tsan – the Medical Director of the clinic, has 45+ years of academic and practical experience in Internal Medicine (OB-GYN and Naturopathy). Victor Tsan, MD – an internationally recognized specialist in Traditional Chinese Medicine, Classical Homeopathy, and Clinical Hypnotherapy, graduated from the most famous medical schools in Europe, Asia, and the USA.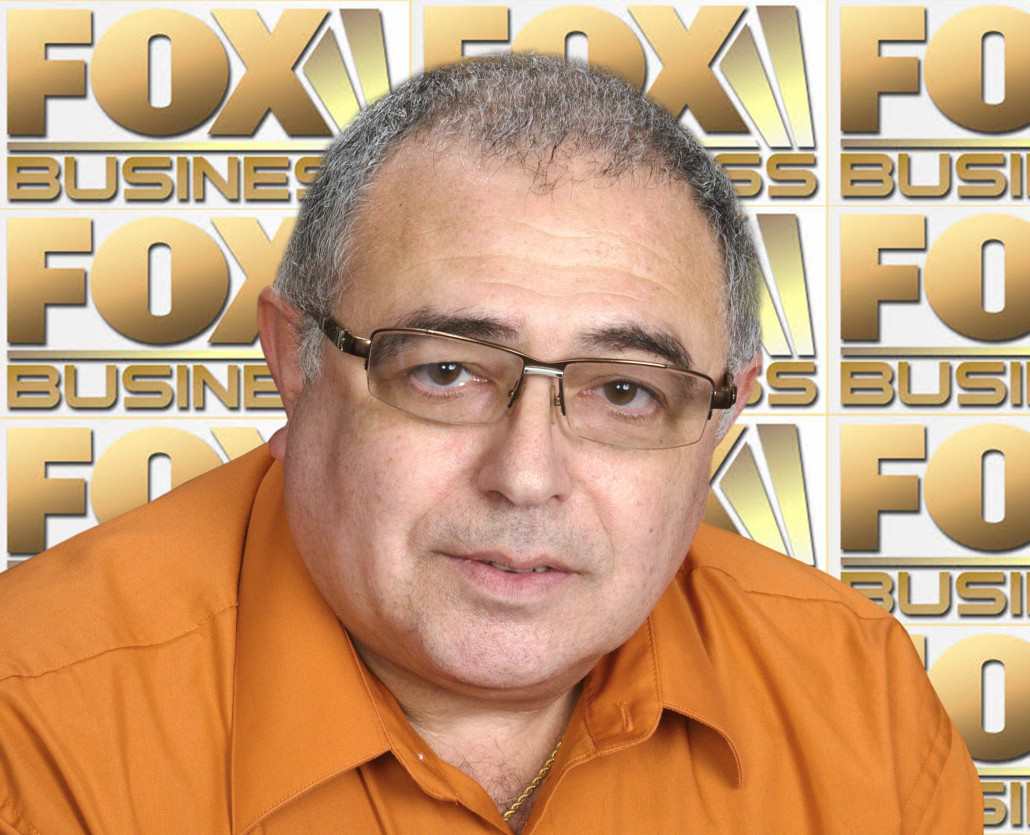 In 2000, Dr. Tsan founded Viva Healthy Life Medical Center, which later acquired the Philadelphia Holistic Clinic and became the most advanced and biggest of the city's alternative medical facilities.
Today, after 20+ years, Philadelphia Holistic Clinic is topping the search list for Holistic Doctors Near Me in all specialties. We are #1 Acupuncture, #1 Homeopathic, and #1 Hypnotherapy Clinics in
In our philosophy, each patient is a unique entity and not a case of a particular disease. The disease results from bodily, psychic, public, and ecological discrepancies. Thus, natural treatment becomes effective when all the fragments of human beings are converted into an appropriate set of balances. The holistic treatment techniques (Traditional Chinese Medicine, Homeopathic Medicine, Clinical Hypnotherapy, and Reiki, we teach your body systems to heal themselves.
If you are looking for Naturopathic Practitioner in Philadelphia and don't want to travel too far, use your preferred search engine and key in Holistic Doctors Near Me or Naturopathic Doctors Near Me
Philadelphia Holistic Clinic accommodates six major departments:

Traditional Chinese Medicine and Acupuncture at the Center of Holistic Medicine
For over three thousand years, Traditional Chinese Medicine has been used to heal various medical disorders. Acupuncture, a major technique of Traditional Chinese Medicine, is one of the leading practice fields here at the Philadelphia Holistic Clinic.
Our colleagues and business partners – Best Holistic Doctors:
Acupuncture at Philadelphia Holistic Clinic – Acupuncture Near Me – Best Acupuncturist Near Me
David Wu, LAc
The Philadelphia Holistic Clinic's acupuncture division has named David Wu, LAc, its chief of staff.
David Wu, L.Ac., is a licensed acupuncturist in Pennsylvania and New Jersey and has received national certification from NCCAOM. His education included a four-year M.Sc. in acupuncture and Chinese herbal medicine at the WON Institute in Glendale, Pennsylvania, and a B.S. in health science from Drexel University in Philadelphia. At the Chengdu University of Traditional Chinese Medicine in Chengdu, China, he completed his postgraduate internship in 2017, concentrating on orthopedics and OB/GYN. As a result of his extensive travels around Southeast Asia, China, Tibet, Nepal, and India in 2018, David relocated to Hong Kong and continued learning about various traditional remedies. Before leaving for America, he trained at the Yoga Vidya Dham in Nasik, India, to become a licensed yoga teacher.
Yelena Galanter, LAc
Yelena Galanter joined Philadelphia Acupuncture Clinic on November 27 of the year 2020. Her temperateness, happiness, and dedication to patients are easily proven to
everyone who has had the joy of meeting her. Yelena is zealous about helping patients because she was enthusiastic about being an acupuncturist due to the overwhelming personal healing experience she encountered during her education and clinical practice.
She began her acupuncture career in 2005 as an assistant physiotherapist. In 2007 Yelena continued her career as a licensed acupuncturist after graduating from the New Jersey Eastern School of Acupuncture and Traditional Medicine. Currently, Yelena Galanter holds licenses in New York, New Jersey, and Pennsylvania. She is a diplomate of oriental medicine from the National Certification Commission for Acupuncture and Oriental Medicine.
Yelena is also a certified yoga instructor and Reiki master.
Dr. Adam Waldhorn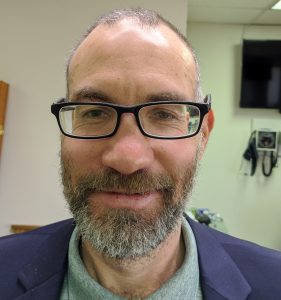 Dr. Adam Waldhorn recently joined the team of the Philadelphia Acupuncture Clinic. He sincerely cares about the clients he serves to reach optimum health and wellbeing; He has gone through the most rigorous academic training for this field available in the US, which included extensive training in modern main stream-medicine, as well and graduated with an excellent academic and clinical performance from South Baylo University of Acupuncture / Oriental Medicine, a highly ranked US-nationally accredited university in Los Angeles with a Bachelor degree in Holistic Health Studies and a Master's Degree and had many successful clinical experiences helping clients with a variety of different health conditions, with numerous testimonials of excellent and successful service: http://www.bodymindsoul-acupuncture.com/our-services.
Eric Goldburd, LAc
Eric Goldburd, LAc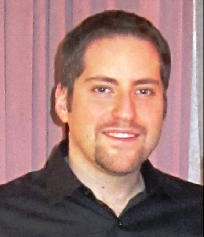 has been healing the local community for years. He has accomplished his master's degree in TCM at the world-famous Pacific College of Oriental Medicine in New York City.
Eric Goldburd LAc. is dedicated to helping all of his patients to heal better, feel better, and live better. He began his career in the health professional field as a volunteer Emergency Medical Technician (EMT) in Northern New Jersey, where he worked for five years. While working with the Emergency Medical Services, he realized that medicine and helping people is his passion. Before beginning his studies in Oriental Medicine, Eric attended Rutgers University, where he earned a Bachelor's degree in Psychology in order to better understand the complexities of the mind and give the best possible counseling to his patients.
Shun Wei Wang, LAc
ShunWei Wang, LAc, is the national board-certified acupuncturist. He graduated from FuJian University Of Traditional Chinese Medicine in 2000. FuJian University is one of the most reputable universities,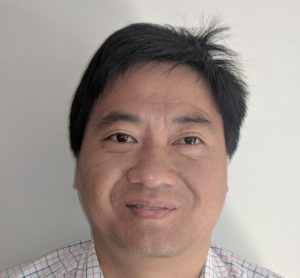 established in 1958. For five years, Dr. Wang was a full-time student of FuJian, studying Western Medicine and Traditional Chinese Medicines. He graduated with a Master's Degree in medicine and surgery. After graduation, Shunwei Wang worked as a physician at the orthopedic department of the TCM hospital and specialized in Chinese Medicine, including acupuncture and Chinese Medical Herbology. In the USA, Dr. Wang worked at the Jefferson University Hospital as a licensed acupuncturist treating patients from different forms of pain syndromes.
For five years, Shunwei Wang, LAc studied at the clinic of the most famous acupuncturist in China, Dr. WEI-CHIEH YOUNG
The team of acupuncturists works under the strict supervision of internationally recognized Master of Acupuncture, Homeopath, and Clinical Hypnotherapist, Medical Doctor – Victor Tsan

Homeopathy at Philadelphia Holistic Clinic – Homeopathy Doctor Near Me – Best Homeopathy Doctor Near Me
Here at the  Center of Holistic Medicine, Dr. Tsan delivers homeopathic treatment based on his academic and clinical experience acquired from the Indian Institute of Homeopathic Physicians headed by Padmasri Dr. K. G. Saxena. Indian Institute of Homeopathic Physicians is the most prestigious school of classical homeopathy in the world. Those word-stars of homeopathy Professors George Vithoulkas from Athens, Greek, Erik Van Woensel from London, England, and Colette Guinebert from Leon, France, graduated from this school.
The homeopathic medicines administered by Dr. Tsan manufactured by the world-recognized homeopathic pharmaceutical factories Boiron (France), Heel (Germany), and Guna (Italy) are safe, 100% natural, and organic to guarantee flawless treatment without side effects.
Clinical Hypnosis, Hypnotherapy, and Neuro-Linguistic Programming at Philadelphia Holistic Clinic – Holistic Doctors Near Me – Hypnosis Near Me
Hypnotherapy at Philadelphia Holistic Clinic performed by Victor Tsan, MD – the Affiliate of the Royle Institute of Hypno- and Psycho-therapy, in London, UK. Clinical Hypnotherapy is a strong instrument to benefit patients to transform their being for the better.
Addiction Treatment at the Philadelphia Holistic Clinic
The addiction department of the clinic got a brand new face. For both alcohol and drug addiction treatments, we use thin-film microchip implants that prevent addicts from further consumption of either alcohol or drugs. These microchips are available exclusively at the Philadelphia Addiction Center – the subdivision of Philadelphia Holistic Clinic.
Reiki energy healing at Philadelphia Holistic Clinic – Reiki Near Me
Dr. Tsan is the International Master of Reiki treatment. He has been taught by the world-famous Reiki masters at the Spirit of Chi School led by Sastra Vardhana in Jakarta, Indonesia. Most of the healing sessions at the Philadelphia Holistic Clinic performed by the Reiki Master – Yelena Itskova, under the supervision of Dr. Tsan
10 Reasons why Viva Healthy Life is the right choice.
If you need to talk to a doctor before visiting the clinic, you can always request an initial free consultation in person or over the phone. You'll be able to ask questions to get appropriate answers. During this visit, you will be informed about the treatment plan and price. Initial free consultation doesn't include any evaluation, diagnostic or treatment recommendation.

Customized individual treatments. We do not believe in group sessions – We will concentrate all our attention on you and your problems.

There are no contracts to sign and no pressure to enroll in long-term programs. No disclaimers with fine print at Viva Healthy Life. 

Competitive prices. We do not charge you for CDs recommended for you to listen to at home. If audio records are beneficial for using between sessions – you will get them for free as a part of the healing process. 

We are certified professionals. And this is important. You'll see all our licenses and certifications in the office before your initial free consultation.

We are medical doctors, not just practitioners, who provide treatment using holistic medicine.

Holistic medicine at Viva Healthy Life is not our hobby. We are full-time licensed and certified medical practitioners. 

Our treatment strategy is not limited to any specific methods. We use Acupuncture, Homeopathy, Hypnosis, Reiki, Cupping Therapy, Ear Acupuncture, Acupressure, Magnetic pallets, Moxa, and many more techniques. That's why during the initial visit, we will discuss with you the best treatment plan.

At Viva Healthy Life, we are not selling anything… During sessions, we will concentrate on the patient's medical and psychological conditions only and will not waste your time trying to sell you some additional stuff or signing you up for workshops, classes, training, etc.

And last but not least… Immediately after completing the first visit, if you do not feel excited, you can cancel your treatment and not pay for it. We never ask you for payment upfront. So, just don't pay for the procedure if you do not like it. Yes, you heard me right. If you do not like the first session, which usually lasts for 1 hour or even more – you can cancel further treatments and NOT PAY FOR THE ONE YOU JUST RECEIVED. No questions asked. We want you to be happy and feel good. Business is business. However, Patients Satisfaction is Our Main Goal.
Holistic Doctors Near Me
If you live in Philadelphia and searching for a holistic clinic, enter the keyword Holistic Doctors Near Me into the Google search box and see the result. Make sure you are reading reviews and opinions. Make sure you are choosing the Best Holistic Doctor in your area. Don't limit yourself, and better travel up to 20-40 miles than just select the closest one. Opposite to traditional medicine, naturopathic practitioners don't use protocols for treatment, making the treatment 100% customized for each patient. You need not just a holistic doctor but the best naturopathic doctor who is professional and creative enough to develop and propose an individualized treatment plan. The holistic provider that will go with you hand in hand, fighting against your medical problems.